Success is found in actually attaining exactly what you want. That is, if in fact, what you want is actually good.
You have to understand that God is for your success.
God is for you; & not against you!
When God is coming for you & to you, on purpose & by design to bless you; it's just too powerful for anything but anyone else to resist. There are just too many good things that are going to happen!
Jesus, spiritually & supernaturally makes it all work. And God being in the midst of it, is the most awesome thing that any human can have happen to them!
John 15:7 says, "If you abide in me and My words abide in you, you will ask for what you want, and it will be done for you."
Abiding with Me means, "Living with Me, in My presence & under My anointing & covering & glory.
The Lord emphasized to me while teaching this last Sunday, the special word 'will'. As we know a "will' is also a covenant, & legal, verifiable & actionable document of execution to bring things into transference & being.
Partnership with God & His Anointing & His Anointed is just so very vital & important; more than you even realize yet.
Take as many Action Steps as you can now, to get GOD to bless you through connecting with His Anointing & His Anointed!
You'll be very glad that you did!
Blessings to you, dear one, In Jesus' Mighty Name!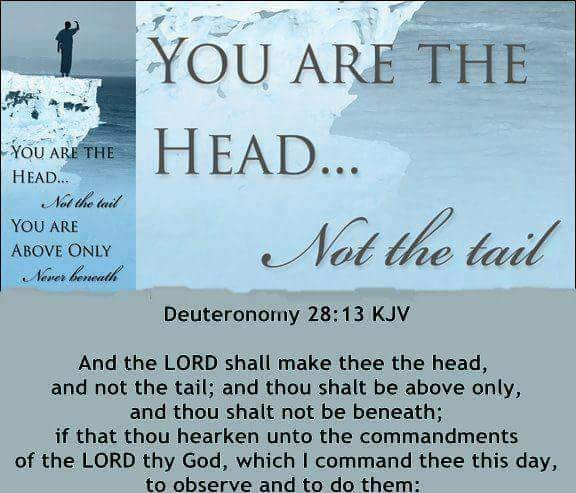 Make this your Confession now!
"Almighty God, My Heavenly Father, in Jesus Christ's mighty Name, I thank You now, and I declare that Today will be the greatest Day of its kind, in my life! I pray and I declare this now Lord, and I thank you for it, that all of this Week, and the rest of this entire Month will be the Greatest Days that I have ever known in my Life! All of the best Blessings, Monies, Resources, Materials and the Best possible People and Friends are coming to me to all work for me, and with me, in my favour, and for my good, now, in Jesus' Name! I declare now, and I thank You, Lord, that You are Opening for me now, the Best Possible Doors and Opportunities for me, Now, in Jesus Christ's mighty Name! This will be my Greatest Season, filled with the best opportunities and blessings and relationships and atmospheres and environments for me to live in and dwell in and enjoy immensely! All these Favours, Blessings, Resources and Relationships are coming to me now, beyond all of my imaginations and expectations! Today will be the greatest-day filled with revelatory-insights and divine-connections opening up to me and for me! Lord God Almighty, my desire is for You to be glorified in everything I do today and every day. I pray and declare all of this now, and I declare that it is done, and it is so, now, in the Marvelous, Matchless, Majestic, and Mighty Name of Jesus Christ of Nazareth, the Son of the Living God and Savior of the World. Amen!
Dr. Thomas Manton